News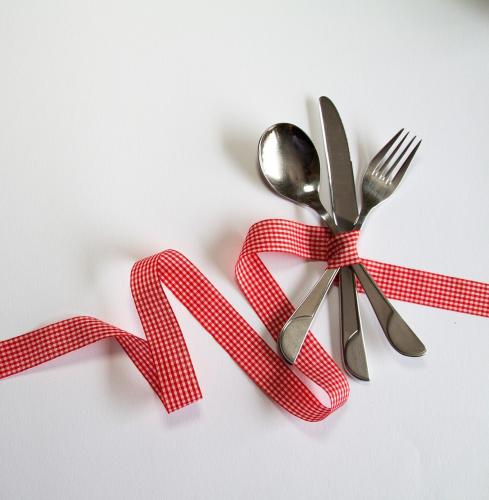 5 Interesting Facts About Cutlery
March 29, 2019
If you own or manage a restaurant, you must be aware of the necessity of having enough cutlery on hand. As a supplier of equipment such as a cutlery polishing machine, we have a vested interest in all things related to cutlery. Here are five interesting facts to get you as excited about cutlery as we are!
1. The Process of Buffing
After cutlery has been shaped as desired, it goes through a buffing process. Economy-level cutlery undergoes about four levels of buffing, while the finest cutlery can go through a staggering 27 levels. Buffing is also performed between the prongs of a fork to achieve the smoothest finish possible.
2. Cutlery's #1 Enemy
While a dishwasher works well for dishes, it was in fact the number one enemy of cutlery for some time. More modern dishwashing machines are gentler with cutlery, and a cutlery polishing machine can finish the job.
3. Powder-Coated or Galvanized Cutlery
In recent years, powder-coated cutlery, such as those coated with titanium and copper, have become popular. They are more unique and aesthetically-pleasing than bare cutlery. Cutlery can even be galvanized with a layer of gold or silver to suit those with the finest tastes.
4. Odd Cutlery Forms
You may have already heard of a spork, but what about a sporf? Yes, you read that right. A sporf is a utensil that has a spoon on one end, a fork on the other and the edges of the fork tines are serrated for cutting like a knife. How about a chork? Well, that would be a pair of chopsticks that also function as a fork (the chopsticks are on one end, doubling as a handle, and the fork is on the other). While these odd pieces of cutlery may not be ideal for use in a typical food service establishment, they can capture much attention from your customers and leave them with a memorable experience.
5. Careful Handling
If you understand the importance of a cutlery polishing machine, you most likely also know the need for gentle handling of your quality cutlery. Cutlery can get scratched when handled carelessly. It would be a good idea to train any staff who will handle your establishment's cutlery in best handling practices to maintain the cutlery's integrity.
At Campus Products Inc., we aim to provide service that meets the highest standards in the industry. In addition to supplying quality automatic cutlery polishing machines and glass polishers, we make ourselves available to assist you in the operation of our equipment. Contact us today for assistance in finding the best cutlery polishing machine for your needs!
No comments yet...
*** Your email address will not be published.