News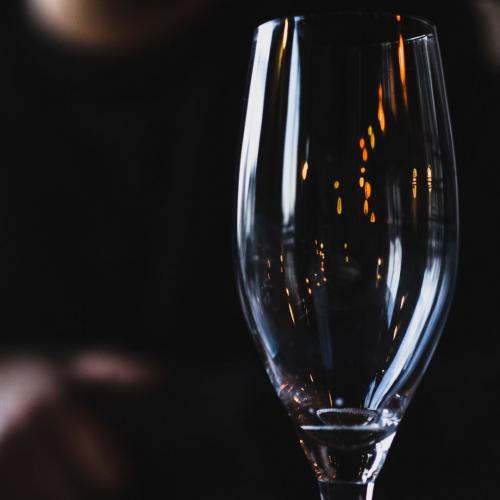 Tried and true ways to prepare glasses for your wine glass cleaner
April 07, 2020
Having a wine glass cleaner is convenient to say the least, helping save those in the hospitality industry save on precious time that they are always clamoring for.
While Campus Products' Stemshine remains unbeatable when it comes to fingerprint-less wine glass cleaning...
...following these steps will set you on the course to sparkling perfection, maximise your cleaner's efficiency, and improve your wine table aesthetics too.
Focus on the glass rim and exteriors
The inside of wine glasses is rarely dirty. Often, wine does not leave a stain even if it stays inside the glass for extended periods of time. A small amount of warm water combined with washing water should help clean the insides without much problem.
On the other hand, fingerprints and external stains on the rim and exteriors are much more difficult to be rid of, even if you use an effective wine glass cleaner.
A drop of washing detergent goes a mile
Washing detergents work on any glassware as long as you can thoroughly wash them. Using too much detergent can be difficult to remove. If you miss some suds and residue, you might find stains on your glassware the next time you use them. It's something that not even a powerful glass cleaner can easily remove.
Use a steamer
Whether you use a boiling teapot or a specialised glass steamer, doing so helps with the final polishing process. In fact, steaming makes it easier to make your glasses shine like brand new every day in your venue.
Microfiber towels
Using a non-abrasive microfiber towel for wiping and drying after washing and steaming prevents any possible scratching on your glass surfaces, preserving their aesthetics. Quality glass cleaners from Campus Products use only microfiber cloth bristles to achieve internal drying and shining effectively.
An efficient wine glass cleaning machine
When you use Campus Products cleaners, such us our Stemshine series of wine glass cleaners, we guarantee long-term efficiency with inimitable results. A wine glass cleaning machine can spell the difference when it comes to appeal and profit!
Experienced suppliers make your business shine
With >100 years of delivering the finest and tried-and-tested solutions in the market, Campus Products remains steadfast in delivering optimal results each time you clean your glassware. Contact us today to learn more about our products and services!
informative read about wine glass cleaning. ty!
Posted by: nick | April 21, 2020, 1:08 pm
*** Your email address will not be published.