1.866.912.3469
Welcome to CPI.
CPI: Cutlery & Glass Polishing Machinery
The Silvershine™ and Stemshine™ polishing products from CPI are revolutionizing the North American foodservice industry. Winners of the NRA's Kitchen Innovations Award in 2007 and 2008 respectively, our Shine™ products help you achieve exceptional flatware and stemware presentation more consistently and with less effort. Check out our videos below or the site pages for more information about Silvershine™, Stemshine™ and CPI's nationwide sales and service support.
The most effective way to have consistent, highly polished cutlery in a timely & efficient manner.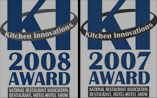 This easy-to-use appliance dries and gently polishes your valuable stemware delivering a spectacular presentation consistently.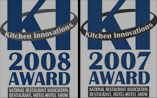 The Hypo-Therm glass froster will frost a glass in less than 10 seconds. Instantly save space and energy by not having to keep your glassware in cold storage!!
Anyway you read it, see it, think it, shine confers one repeating message; cleanliness. Shine is a concept everyone in the foodservice and hospitality business should be obsessed with; our equipment, our employees, our presentation and of course our REPUTATION! It's hard work to shine, Campus Products knows this and has developed two unique products to help everyone shine. Operators concerned with their reputation must dedicate employee time (labor-money) to dry and polish cutlery prior to placing it before their customers; have you ever considered the true cost of this exercise?
If it's not front of the house staff wiping, shining, polishing cutlery it's kitchen staff who must perform this chore; what is the cost of lost productivity, of poor or rushed quality? As a foodservice operator have you watched your bar staff ignore customers as they hand polish the stemware, what about lost sales? How many glasses does your front of the house break in any given year due to rushing?
The examples go on and on, dedicating service employee time to these activities cost operators far more than a simple dollar wage, they cost sales, they cost quality and ultimately they can cost you the customer………now with the Campus line of Silvershine Cutlery Dryers/Polishers and the Stemshine Glass Polisher you can automate these procedures, and focus on what's really important, the CUSTOMER!
Our Testimonials