Silvershine
This easy-to-use appliance dries and gently polishes your valuable stemware delivering a spectacular presentation consistently.

Stemshine
The award-winning glass polishing product that makes consistent shine easy!

HypoTherm
The HypoTherm glass froster will frost a glass in less than 10 seconds. Forgot to stock glasses in your freezer? Not a problem with Hypo-Therm.
Glassware & Cutlery Polisher – What We Do
The Silvershine™ and Stemshine™ polishing products from
CPI
are revolutionizing the North American foodservice industry. Winners of the NRA's Kitchen Innovations Award in 2007 and 2008 respectively, our Shine™ products help you achieve exceptional flatware and stemware presentation more consistently and with less effort. Our glassware polisher and cutlery polisher products stand out as tools to efficiency in the North American hospitality industry. If you need an efficient way to frost or polish glassware and cutlery, Campus Products Inc. should be your number one call.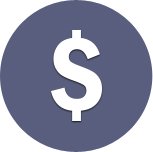 We Reduce Operating Costs
CPI Equipment assists operators with reducing labor costs by automating the polishing and drying process. With assistance from one of our glassware polisher products, including SilverShine and StemShine, operators can reduce the amount of labor spent on time consuming tasks such as polishing and drying flatware or glassware.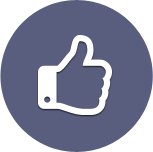 We Ensure Consistency
With our equipment, operators can be confident that the flatware and glassware they place in front of their clients is of a consistent high-quality. By reducing the chance of human error, the StemShine and SilverShine polish glassware with guaranteed effectiveness for your clients.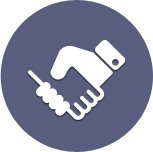 We Support and Service
Our clients can always count on Campus Products Inc to have their back. With a service network that covers North America, our clients will always be provided with the best quality of maintenance and support for glassware and cutlery polisher products, along with our many other means of helping businesses in the hospitality and food-service industries to achieve efficiency in their services.
Our Testimonials View All
---
We have seen a real measurable reduction in our overall costs AND we have seen an improvement in the end result. We are very satisfied with the [Glass Polisher] and the job it performs; I would highly recommend the machine to any customer oriented food service establishment regardless of size.
The Grove Wine Bar
Our purchase of the 12k SilverShine cutlery dryer has allowed Deer Creek to maximize labour savings while simultaneously providing our guests with consistently pristine cutlery.
Deer Creek Golf Clubs
[The CDM Star] has greatly reduced the time it takes for us to be able to return our flatware to rental ready condition. Not to mention, our flatware look so shiny.
Premiere Party Central Rental & Wedding Headquarters
The cutlery dryer has proven to exceed our demands…We believe that this is the most effective way to have a consistent highly polished cutlery in a timely and efficient manner.
CN Tower
Over the last year, I can't begin to tell you how much the GP8 has helped our business! We were so impressed, we purchased another! Thanks again for a wonderful, useful, and much needed tool!
Butler Rents
We purchased the CPI StemShine Glass Polisher and SilverShine Flatware Polisher in April 2012. We have calculated that our processing time is literally cut by more than 100% as a result of these machines.
Party Time Plus
We purchased a StemShine GP-8A, and it has thoroughly exceeded our expectations. It has allowed us to keep up with the increased demand, minimize labor, and still present beautifully polished stemware.
Oceana
With the competitive hospitality industry prevailing right now, the cutlery dryer is a fantastic asset to own. Many of our servers and managers using our cutlery polisher are all unanimous; this is the invention that any hotel with restaurant and banquet facility should possess.
The Fairmont Jasper Park Lodge