News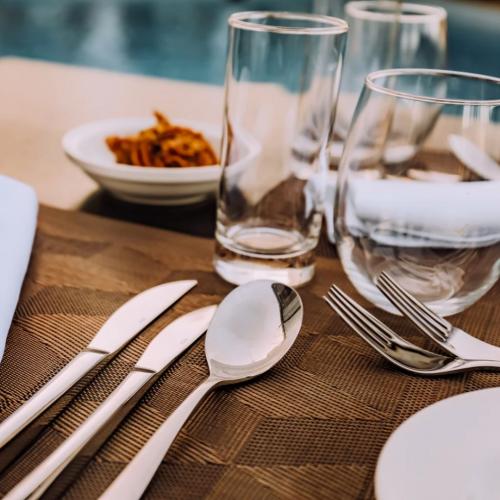 3 Advantages of A High Quality Automatic Cutlery Polishing Machine
June 02, 2020
An automatic cutlery polishing machine is a useful piece of equipment that can help you keep your silverware and flatware looking sparkling-new and always ready for the next day. However, you will still have to manually wash, soak, and dry your utensils to achieve these results, but by using this machine, you'll save your business the trouble of having to use hand-performed techniques that take time to deliver a powerful shine. Here are three great advantages of polishing machines for your business:
You're Guaranteed Consistent Quality
An automatic cutlery polishing machine delivers a polishing quality that never fails to captivate the senses with its shine and beauty. If the machine receives regular maintenance and all its components work efficiently on a daily basis, it will always deliver the same result with every use. Using high-quality polishers such as those manufactured by Campus Products guarantees long-term cleaning efficacy all the time.
Less Time and More Productivity
Polishing takes quite a bit of time especially if you only have a handful of staff. With an automatic cutlery polishing machine, you'll have better productivity helping you save time and manpower to perform other crucial restaurant maintenance duties. Manual cutlery cleaning can often produce troublesome fingerprints, which the machine eliminates efficiently with its soft-cloth polishing conveyors and mechanisms
Keeps Your Cutlery Looking Brand New
Manual polishing even with a soft, non-abrasive cloth can still create scratches depending on the pressure variance of human hands during the process. With an automatic cutlery polisher, you won't have to worry about varying changes, which ensures your cutlery's chromic aesthetic. This will help you give a brand-new, glamorous appeal for your plating presentations.
Make Sure You Always Use a Quality Automatic Cutlery Polisher
When you use cutlery polishers from Campus Products, you're investing in a century's worth of knowledge and experience in manufacturing quality polishers guaranteed to last for decades. In addition, you'll have unparalleled polishing efficiency that is necessary for your cutlery to shine their brightest. Contact us today to learn more about our products and services!
No comments yet...
*** Your email address will not be published.