News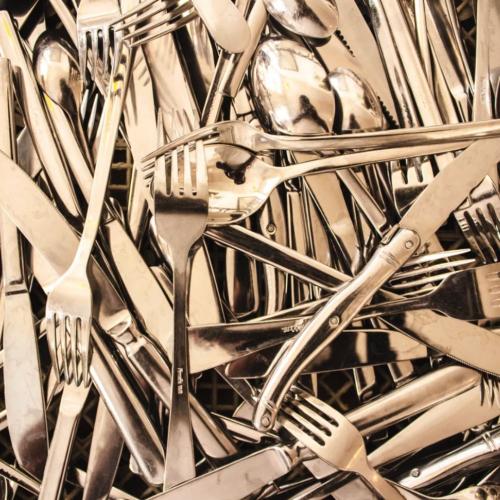 3 Reasons to Invest in Stainless Steel Flatware Polishing Services
March 17, 2020
Quality-oriented service and hospitality businesses from fine to casual dining restaurants use all kinds of flatware and silverware to suit their chefs' respective plating requirements. Having beautiful aesthetics such as the plating of the dishes and having shimmering cutlery will ensure that your customers will have a lasting impression. Having to polish stainless steel flatware, while a simple task, can take so much time off your cooking and maintenance crew.
Here are three reasons why you should invest in a polishing machine from a reliable company:
Presentation Always Matters
Chefs and restaurants have their signature dishes. Pairing a top-level plated dish with utensils that are not properly washed and of poor quality does not make it appealing to your diners at all. Because presentation always matters in the service industry, you'll definitely want to work with high-quality services to polish stainless steel flatware and silverware. They can even revive the aesthetics of older utensils your business currently use.
Cutlery Quality Enhances Diners' Experiences
Whether you're a fine or casual dining restaurant, the look and feel of your cutlery tells your customer how much you care about their satisfaction and dining experience. Ensuring that your cutlery always looks its best will require working with high quality services to polish stainless steel flatware each time.
It's a Sacred Art Form
Food plating is an art form. Artists will never use poor-performing utensils that could degrade the quality of their craft. Utensils that have no sheen and have no aesthetic value can ruin all your plating efforts. Remember, in an age of visual-oriented customers reviewing dining experiences online, the smallest details -- even your flatware -- will matter in the long run.
High-Quality Stainless Steel Flatware Polishing Services Are Only a Call Away!

Campus Products focuses on polishing stainless steel cutlery, flatware, silverware, and other essential kitchen and dining equipment. We understand the high demand for quality presentation in the industry and have provided the best solutions for more than 100 years. Contact us today to learn more about what we can do for you!
No comments yet...
*** Your email address will not be published.