News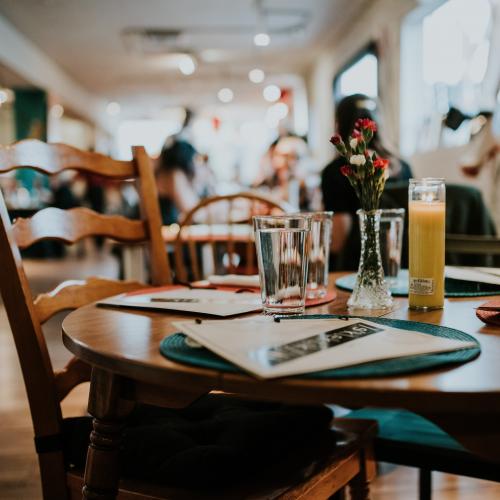 3 Strategies to Set Your Restaurant Apart from Competitors
March 15, 2019
If you're in the restaurant hospitality business, you know just how important it is to stand out among competitors. With more and more restaurants popping up every day, you'll want to ensure your business outshines the competition by maintaining a reputation as a city staple for the type of cuisine you serve. From sushi, to burritos, to sushi burritos – there are a few basic tips your restaurant business should consider in maintaining your restaurant's success. Prioritizing customer service is almost as important as the food that you serve. While having a cool restaurant concept, or having great online reviews positively influence your restaurant's success, the small things like polished stainless steel flatware, or seeing that your customer's water cups are always full can also set you apart from competitors.
Today we'll discuss three strategies to set your restaurant apart from competitors.
Get Involved with Your Community
Another way to stay ahead of competitors is by participating in community events – whether that be sponsoring community sports teams, participating in cultural days, or joining local business initiatives. This will allow you to reach potential customers outside of your restaurant, while also normalizing your restaurant name and affiliation within your community.
Make the Most of Promotional Events
Offering unique promotional opportunities for customers to take advantage of can also draw customer interest to your restaurant. Make the most of the winter holiday, or special days like Valentines by enticing customers with 2 for 1 deals or special menus. Get acquainted with discount experience resources and apps, which can draw out-of-city customers to come see what your restaurant has to offer at a discounted price.
Prioritize Customer Service
As suggested, prioritizing customer service can set you apart from competitors. Fixate on ensuring your guests have a memorable experience at your restaurant by making them feel as if they are well taken care of. Positive experiences lead to positive reviews.
Streamlining daily restaurant options by opting for more automated options can also allow you to focus more on customer experience i.e. utilizing a highly integrative point of sale system, or ensuring you always have polished stainless steel flatware available by utilizing a flatware polishing machine.
Get Polished Stainless Steel Flatware with CPI's Silvershine
Campus Products, Incorporated offers Silvershine – a critically acclaimed silverware polishing machine fully capable of polishing your stainless steel flatware, effectively serving to streamline your daily operations. CPI's Silvershine machine allows you to focus on enhancing your customer's experience. Don't worry about having to meticulously polish each utensil in your restaurant – let Silvershine do the tough stuff so you can continue focusing on making your restaurant your city's go-to.
No comments yet...
*** Your email address will not be published.