News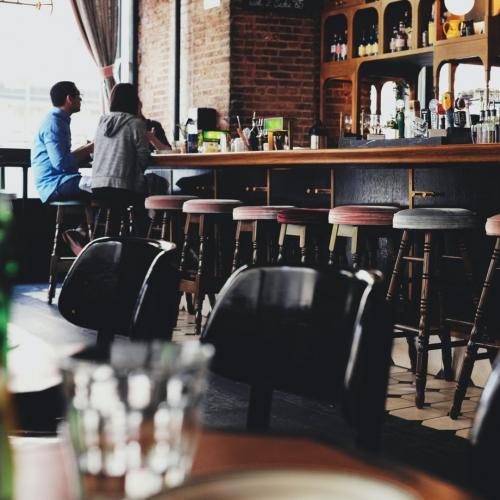 3 Types of Appliances Any Food Service Business Would Benefit From
July 24, 2020
If you work in the food service or hospitality industry, you know just how important it is to maximize operations to ensure a higher degree of efficiency - all while not compromising on quality. Proper communication between your front and back of house staff is paramount to achieving operational success. As well as making certain your arsenal of food service equipment and appliances are capable of freeing up your staff to focus on more strenuous tasks.
But trying to find suitable food service appliances that get the job done effectively can be a cumbersome task.
Luckily, Campus Products offers products designed and manufactured to optimize your regular operations. Whether it's ensuring quickly polished glassware, clean and spotless cutlery, or chilled glassware for serving - Campus Products offers food service equipment solutions that can take your business to the next level. In today's blog, we examine 3 types of appliances that maximize the efficiency of any food service business. Read on for more!
The Stemshine Glassware Polishing Machine
Campus Product's critically acclaimed Stemshine machine seamlessly polishes glassware for an incomparable shine. Perfectly suited to meet the fast-paced demands of any food service business, the Stemshine is capable of polishing over 300 glasses an hour. This frees up your staff's time, and saves you money in the long term. Easy to use and operate, the Stemshine is a reliable source for crystal clear polished glassware every time.
The Silvershine Cutlery Polisher
The last thing you want to hear is a customer complaint about water marks or stains on their cutlery. Avoid this problem completely by choosing Campus Product's Silvershine cutlery polisher machine. Our line of cutlery polisher appliances are capable of polishing upwards of 6,000 pieces of cutlery an hour. That way you'll never run out of clean, polished cutlery for the lunch or dinner rush.
The Hypotherm Glass Froster
The process of chilling and storing glassware can be incredibly time-consuming. Campus Products recognizes the pitfalls of this process and designed a brilliant solution: the Hypotherm glass froster machine. Capable of frosting a glass in roughly 10 seconds, you can rest easy knowing you have a quick and easy way to frost your glasses - saving you time and space. Portable, and easy-to-use, the Hypotherm is a great addition to any bar or environment that serves drinks.
No comments yet...
*** Your email address will not be published.