News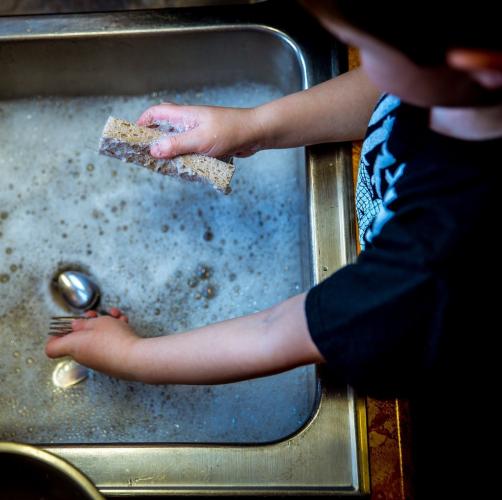 8 Tips for Cleaning Your Stainless Steel Flatware
May 23, 2019
Stainless steel is the ultimate choice for cutlery for a number of reasons, not least because they are hygienic, inexpensive to manufacture, and dishwasher-safe. In addition, it is also easy to polish stainless steel flatware, especially with advanced polishing technologies in the market today such as Campus Product's own Silvershine polishing machine.
With that said, any good polish job needs good cleaning beforehand to complement it.
With proper cleaning, you can much more effectively polish stainless steel flatware and make your cutlery last for many years to come. Follow these 8 tips:
1. It is recommended to wash your cutlery in hot water with mild detergent before first use. There may be contaminants on your cutlery from the production or packaging process.
2. Always dry your utensils carefully with a soft, lint-free cloth. Leaving the utensils to dry on their own may result in excess water or soap leaving marks.
3. Do not soak stainless steel flatware in water overnight or for a prolonged time. This can loosen handles.
4. Always rinse utensils contaminated by foods with high salt content such as butter as soon as possible.
5. Always keep the knives separated when washing and keep their blades facing down. This is for safety reasons.
6. Stubborn streaks can be removed with the help of olive oil. Dampen a soft cloth with a bit of olive oil and gently rub the offending marks. Rinse and dry immediately.
7. Tarnished cutlery can be salvaged with a 10-minute soak in a mix of white vinegar and hot water. If you do not have vinegar, you can also make a bicarbonate soda and warm water solution.
8. Only use appropriate products to polish stainless steel flatware.
Some concerns surrounding the maintenance of stainless steel flatware is that there is still a small possibility for discoloration or spots, due to certain types of food such as coffee and a high content of minerals in hard water. That being said, the Silvershine silverware polishing machine can easily polish stainless steel flatware despite this. With proper cleaning techniques, you will have gorgeous utensils in no time.
Great read, it's nice to have an easy-to-follow guide on keeping my expensive cutlery in tip-top shape!
Posted by: Oliver | August 6, 2019, 2:30 pm
*** Your email address will not be published.