News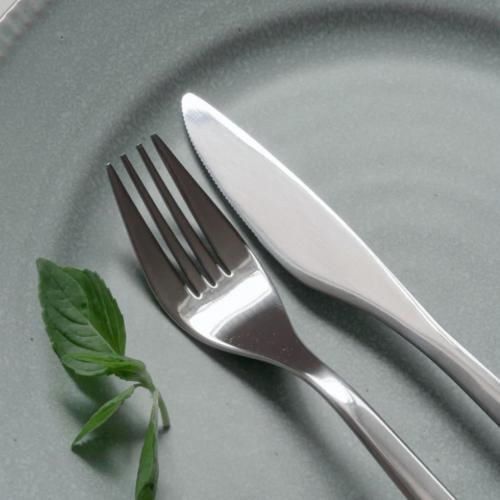 Effective Ways to Ensure a Polished Shine
June 16, 2020
They might be a small detail on the dinner table in a restaurant, but silverware and flatware play a huge role when it comes to making first and last impressions on diners. The overall appearance and finish of cutlery makes a large contribution to the dining experience and is something no restaurant should ever overlook. Here are some effective steps to take to ensure you get the best shine every time.
Make Sure No Fragments are Left
Cleaning and rinsing your utensils in soap isn't enough to prepare them for cutlery polisher use. It's important to make sure there's no leftover fragments of food or sauces left on them. The best way to achieve this is to soak them in hot water and washing liquid. Doing this daily right after closing the restaurant helps remove salt and acids, which are highly corrosive to utensils.
Use A Soft Cloth to Clean and Dry Them
Abrasive cloth can scratch both flatware and silverware, so make sure to use only soft, non-abrasive cloths to prevent any damage to your utensils. In doing so, will further help to remove any food fragments left on your utensil, and prepare them for the cutlery polisher. This simple step will help maximize its capability to make your cutlery look good as new.
Use a High Quality Cutlery Polishing Machine
Lastly, the best way to guarantee an exceptional polish is to use a high quality polishing machine. Campus Products provides one of the best cutlery polishing machines in the market today: the Silvershine series of cutlery polishing equipment.
Make Sure You Source Only From The Best Polisher Manufacturers
If you have yet to find a reliable supplier of quality polishing equipment for your restaurant, consider Campus Products for all your needs. Contact us today for the best stainless steel, glassware, and cutlery polishers you can find in the market!
No comments yet...
*** Your email address will not be published.