News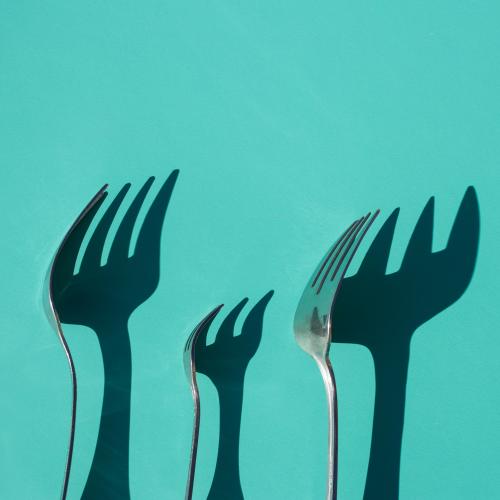 How to Preserve and Polish Stainless Steel Cutlery with CPI Shine
February 07, 2019
If you're a mainstay within your city's hospitality industry, you're well aware that your establishment's cutlery takes a beating. The every-day life of your cutlery most likely endures multiple washes and normal wear and tear through scraping and bumping against other utensils, bowls, and plates – all to be expected with daily customer use. To ensure that your cutlery maximizes its overall utility through the duration of its lifespan, it is imperative to take the necessary steps to preserve your cutlery's longevity.
Dealing with Stains and Rust
As the name suggests, stainless steel cutlery does not typically become stained. When stains do occur – it is usually the result of a substance that has accumulated within the depths of the steel.
Rust or pitting in stainless steel cutlery is indicative of poor craftsmanship or low-quality material. Rust or pitting can also occur to prolonged exposure to salt water or tap water with a higher mineral content.
To deal with stains and rust, take preventative precautions especially when purchasing your stainless steel cutlery. Opt for high-quality and well-made stainless steel flatware, as this will save you time and money in the long run. Also, do not soak your cutlery for extended period of time – be sure to quickly dry them off once they are finished soaking
Washing Your Stainless Steel Cutlery
Ensure that your dishwasher is in optimal working order, as if misuse occurs or a defect is evident you'll find that your cutlery will pay the price – i.e. tarnishing, stains, or calcium spots
Properly placing your stainless steel cutlery in the dishwasher will also preserve longevity and reduce the potential for stains or scratches to occur – i.e. placing knives blade-side down in different sections than spoons and forks to prevent scratching



Polishing Your Stainless Steel Cutlery
To ensure that signature stainless steel shine, you must polish your stainless steel cutlery

Luckily, CPI Shine provides equipment that is fully capable of maintaining the longevity of your stainless steel cutlery through reducing the potential for stains and rust to occur

CPI Shine's line of SIlvershine machinery polishes stainless steel cutlery seamlessly and effectively every time. Utilizing CPI's line of Silvershine equipment will decrease the potential of contamination to occur while also reducing costs associated with labour and time.
Polish Your Stainless Steel Cutlery with our critically-acclaimed line of Silvershine equipment today!
What types of machines do you have to polish stainless steel cutlery?
Posted by: Nicole | October 28, 2019, 4:11 pm
*** Your email address will not be published.