News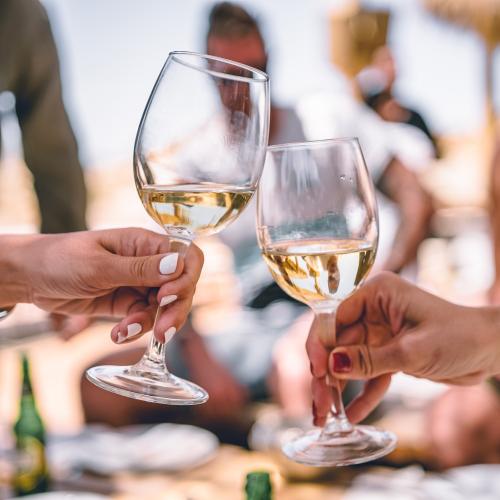 Maintaining Your Wine Glasses
October 15, 2019
Quality wine deserves to be served in quality wine glasses. Maintaining the quality of your wine glasses plays an essential role when enjoying a glass of wine. Using the best wine glass cleaner, and properly washing your glasses will ensure lasting quality you can count on. If you find yourself questioning how to go about maintaining your wine glass, you've come to the right place.
As industry-leaders in providing glass cleaning and polishing solutions, Campus Products International is here to give you a few tips on how to properly maintain your wine glasses.
Investing in a Powerful Wine Glass Cleaner
One of the best ways to preserve the longevity of your wine glasses is to use a suitable wine glass cleaner. A proper glass cleaner will be gentle and consistent in results. Our Stemshine line of products is fully capable of delivering consistent results when it comes to maintaining your wine glasses. Suitable for bars, hotels, banquet halls, and other businesses in the hospitality industry – our wine glass polishing machine is fully capable of gently maintaining your wine glasses efficiently and effectively.
Properly Washing Your Wine Glasses
The second tip to preserving the longevity of your wine glasses, is to properly wash them. Properly washing your wine glass entails gently washing your glasses – not aggressively scrubbing them down until they break. Always take the time to rinse your wine glasses to remove any preliminary residue before going in with a cleaning agent.
After-Clean After-Care
The last tip we have to offer is in taking the steps to properly store your wine glasses. While the go-to may seem like storing glasses upside down in the cupboard to keep them from attracting dust, it is imperative that you've properly polished them of water spots using a clean, unused towel. If you find that certain water spots are more difficult to get rid of, just run your wine glass under some water and try the polishing process once more until the water spot is removed.
Taking care of your wine glasses properly can save you $$$
Posted by: Ralph | October 15, 2019, 9:36 am
*** Your email address will not be published.