News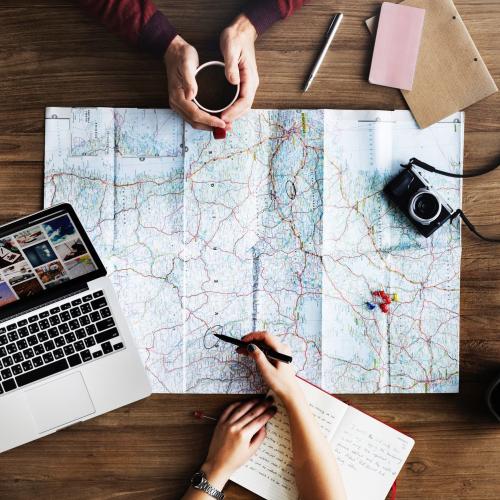 On the Road: Upcoming Tradeshows!
November 14, 2018
At Campus Products, we take pride in staying up to date with the latest trends shaking the foodservice industry. Much like our polish glassware equipment, hospitality is a field that is constantly evolving, so it is important to us to participate in events that highlight the newest tech and ideas. February 2019 is an exciting time for tradeshows. CPI is hitting the road and will be participating in three leading shows for the foodservice industry. We will be attending The NAFEM Show, The ARA Show, and Catersource. See below for the detailed schedule:
The NAFEM Show: Feb 7 – 9, 2019
The ARA Show: Feb 17 – 20, 2019
Catersource: Feb 26 – 27, 2019
North American Association of Food Equipment Manufacturers is holding their tradeshow in Orlando, Florida. This dynamic event boasts over 500 exhibitors with focus on the latest and greatest foodservice equipment insights. Hosted at the Orange County Convention Center, The NAFEM Show brings together professionals from all sides of the foodservice rainbow. Exhibits include game-changing equipment innovations on the forefront of technology.
The American Rental Association's annual convention and trade show puts the spotlight on rental equipment on the vanguard of the construction, event, and hospitality industries. This exciting event is being hosted at The Anaheim Convention Center in Anaheim, California. Each year, the diversity of exhibits draws in professionals looking to increase their number of rental contacts.
For our third conference of February, we are grabbing our polish glassware equipment and heading over to New Orleans for Catersource—The Show for Catering & Event Professionals. This amazing tradeshow is one of the most attended events of the year for hospitality and foodservice specialists. The wide variety of exhibitors, awards, competitions, and knowledge-expanding sessions is a huge draw for those in the North American food industry. The Catersource tradeshow floor is full of industry professionals sharing ideas and we can't wait to take part!
No comments yet...
*** Your email address will not be published.