News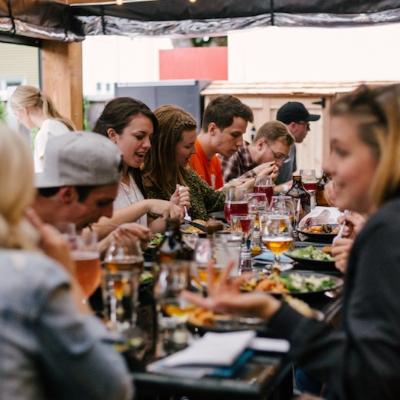 The Importance of Maintaining Polished Glassware
April 21, 2020
If you work in the hospitality industry, you know the importance first impressions can make when it comes to eating at your establishment. Eating out is more than simply enjoying a meal - it is enjoying an experience cultivated by the culinary establishment itself.


From interior decor, choice of cutlery, ceramics, and glassware - it is essential that you do your best to instill that positive first experience for your patrons, and then stay consistent in replicating that same experience over and over again. Doing so involves attention to detail, and maintaining the little things - whether it's investing in high-quality food supply, taking the time to draw out a fantastic special for the week, or ensuring immaculate polished glassware - your customers will take notice.
In today's blog we'll speak to the last of those "little things", and discuss the importance of ensuring polished glassware at your culinary establishment.
Take Pride in Your Glassware
Maybe you were the one who hand picked every aspect of what would come together and be part of your business, including glassware. Hand selecting glasses that enhance the wines you serve will only lead to more memorable experiences for your patrons. So it's worth taking the time and care to properly polish your glassware. The last thing you want is for a patron to notice the water marks or fingerprints on the exterior of the glass and assume the glass is unclean.
Setting a Standard for Excellence
Don't compare yourself to other businesses who are underperforming or simply meeting basic industry standards. Take pride in the small things that make your restaurant great. Whether it's the quality food or polished glassware, this will ultimately set a new standard for excellence that is exclusive to your business and your business alone. Make decisions that will enhance the experience your restaurant provides.
No comments yet...
*** Your email address will not be published.