News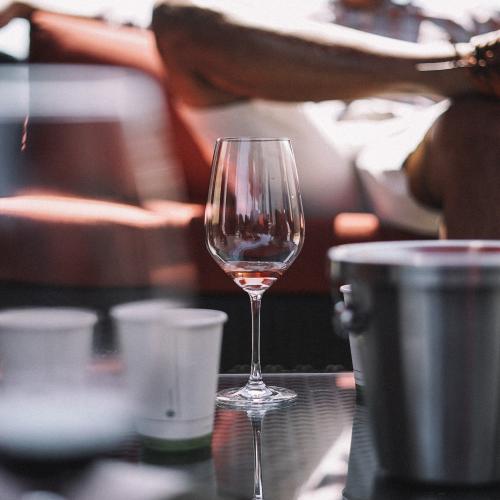 The Ultimate Wine Glass Cleaner
April 08, 2019
Wine glasses are an imperative component to ensuring your guests are well serviced at your restaurant business. When happy hour hits, expectations rise. Ensuring your wine glass are in tip-top condition and ready for service is simply part of the every-day operations within the hospitality industry. With great service comes great care – taking care of your wine glasses are fundamental to establishing that level of customer care. Taking the proper steps like selecting an efficient wine glass cleaner will yield positive results for a successful service.
Today we'll discuss why you should opt for StemShine as your number wine glass cleaner solution.
Take Extra Care with the Dishwasher
Unless your dishwasher is perfectly suited for stemware, take extra care with the dishwasher. Dishwasher washing is more prone to leaving behind spots, and even cracking in your stemware. Broken stemware will need to be constantly replaced. Opting for a solution that is just as gentle as it is powerful will make all the difference when it comes to maintaining your stemware.
In the Event of Handwashing
While handwashing may yield better results as it is more gentle on the stemware than dishwasher processes, you must ensure your staff is fully capable of meeting cleaning and sanitary standards when it comes to handwashing stemware. Automated processes tend to be more consistent in results – luckily Campus Products International offers the perfect solution.
Stemshine: The Ultimate Solution
If you're over the time-consuming process of maintaining your stemware, Campus Products offers the perfect solution! Our wine glass cleaner and polisher machine is fully capable of streamlining everyday stemware maintenance operations that yield consistent results every time. Our Stemshine machine is perfectly suited for the daily demands of your business in hospitality. Get back to prioritizing excellent customer service by maximizing efficiency with Stemshine. Call Campus Products today learn more about how Stemshine can benefit your hospitality business today!
No comments yet...
*** Your email address will not be published.