News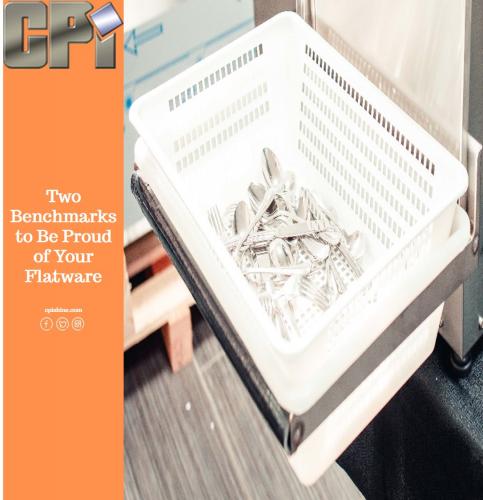 Two Benchmarks to Be Proud of Your Flatware
August 13, 2019
We can all attest to purchasing a set of flatware with the best intentions of working it into our dining environment, only to witness it not living up to what we had envisioned when all the pieces of dining décor come together.
We'll be breaking down the procurement and maintenance process involved in the lifecycle of your cutlery, so that you and your diners can stay proud of your

polished stainless steel cutlery

in your establishment for longer.
It all starts with…
1) Picking the Right Flatware for Your Dining Experience
When it comes to the quality of your flatware, there are two important elements to keep in mind: design and weight. To give you a clearer idea as to the differences in these aspects, here is a list of contemporary flatware seen in varying dining environments:
Medium/Economy Flatware – a general purpose flatware, suitable for more a more casual atmosphere, that is typical within homes, cafeterias, and schools. Their prominence is due to their affordable price point, however their diminished lifespan requires frequent replacement.
Heavy Flatware – a hearty step up in quality compared to their medium weight cousins, and considered an all-rounder set of cutlery seen in many residential homes and more established eateries. The mark-up in price seen with this style is made up for by being an easier to polish stainless steel cutlery, having a longer lifespan, and being robust in nature.
European Style Flatware – known for being larger in design and heavier in weight compared to their traditional flatware counterparts, the European style is well-suited for more up-market junctures and restaurants.
Lastly, the second benchmark involves…
2) Not Neglecting the Care Involved with Flatware
While the earlier discussed types of flatware have proclivities towards losing their lustre, no flatware is able to withstand extended periods of mistreatment, inevitably causing you to end up back at step one. By neglecting to care and polish stainless steel cutlery you expedite your transition towards flaked, rusted, and unpresentable flatware that is not fit for purpose.
It is wrong to assume that because attention is not focused on cutlery at your establishment that no impact is imparted; as the most frequently used item in your restaurant it can act as an adornment that makes you forgettable or unforgettable.
Let Silvershine Do the Hard Work
For those in the industry of hospitality, you know how difficult it can be to consistently live up to the quality required on a daily basis, least of all for the care around your cutlery. Our machine at CPI, Silvershine™, works for you by polishing stainless steel cutlery and silverware – allowing you to put the significant savings in time, and money into other areas you've been overlooking.
Feel free to reach out to a member of our team who is always willing to serve your business needs!
No comments yet...
*** Your email address will not be published.