News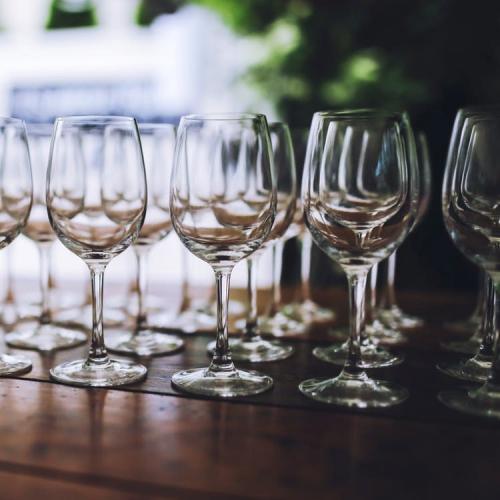 Why Does Glassware Have to Be Dry?
October 24, 2018
Businesses in the thriving hospitality industry always want to save time and money while still promoting quality food and beverage service. Luckily, Stemshine polishing products from CPI are an innovative way to keep glassware in its best condition. Why does glassware have to be dry? Because otherwise, water spots build up and give the impression of an unclean glass. Our polish glassware machine also helps eliminate the use of rinse additive and other chemical products.
Top 3 Reasons to Use Stemshine to Polish Glassware:
1. Unique drying system. The secret of an effective wine glass polisher is that it keeps the brush as dry as possible. Equipped with a unique drying method, the Stemshine acts as a complete polishing system. It will give you complete versatility in using the machine, enabling you to polish glassware and stems both from the inside and outside for a perfect, sparkling clean.
2. Save on economical replacements. Our wine glass polisher and other polishing products are equipped with durable brushes. They are hard wearing, giving you great value for your money.
3. Applicable for other glassware. Apart from cleaning wine glasses used in your establishment, the machine can also be used to dry and polish other varieties of delicate glassware by changing the brushes. These include beer glasses, champagne flutes, whiskey tumblers, and highballs.
Taking everything into account, our polishing machines give you total peace of mind knowing that your presentation and hygiene are well taken care of. In addition, every wine glass polisher or cutlery polisher we provide comes with great customer care and service. We take pride in supplying Stemshine equipment to hospitality powerhouses that need to polish glassware on a regular basis. If you want to equip your business with the same award-winning polishing products, simply get in touch with us today to experience the difference.
No comments yet...
*** Your email address will not be published.