News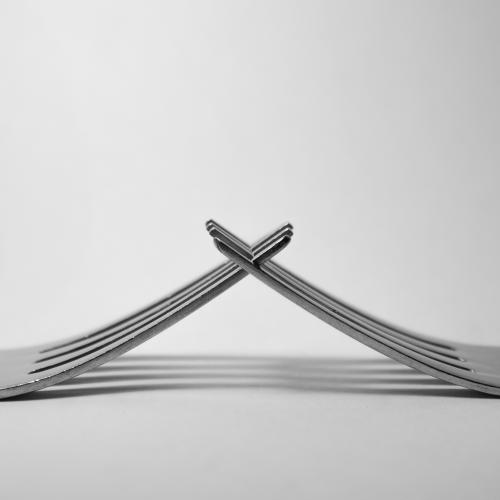 Why You Should Always Polish Stainless Steel Cutlery
April 04, 2019
If you're part of the hospitality industry, you likely understand the need to maintain a standard of cleanliness. It is coded in our legislation that establishments within the hospitality industry must pass a health inspection test in order to operate for customers. Even the little things like regularly sweeping and mopping, ensuring counters are cleaned, and ensuring you polish stainless steel cutlery will contribute to maintaining a standard of cleanliness in which your customers will feel safe eating in.
Today we'll discuss two reasons why your establishment should always polish stainless steel cutlery.
Create Positive First Impressions
The last thing your business wants is a negative online review. Online reviews can rip apart your business's credibility. Reading somewhere online that your establishment does not effectively clean and polish their stainless steel cutlery will often not leave a positive first impression. Ensuring your cutlery is always properly cleaned and polished will reduce the likelihood of anyone posting a review that trashes your establishment's reputation for cleanliness.
Retain Customer Loyalty
Clean and polished stainless steel cutlery will retain customer loyalty. As mentioned, ensuring a standard of cleanliness allows your customers to feel like your establishment is a safe environment in which to consume food. Using clean utensils that are free of watermarks contribute to that standard of cleanliness, allowing customers who love your cuisine the ability to come back for more.
Get Spotless Stainless Steel Cutlery Every Time with SilverShine
Campus Products manufactures and sells SilverShine – a critically acclaimed silverware polishing machine that yields impeccably polished stainless steel cutlery every time. If you're in the hospitality industry you understand the importance of maintaining a level of cleanliness for your customers. CPI's SilverShine Machine takes care of polishing your utensils properly so you don't have to. SilverShine is a cost-effective method of maintaining that standard when it comes to your flatware. Call us today to learn more about our SilverShine silverware polishing machine!
No comments yet...
*** Your email address will not be published.